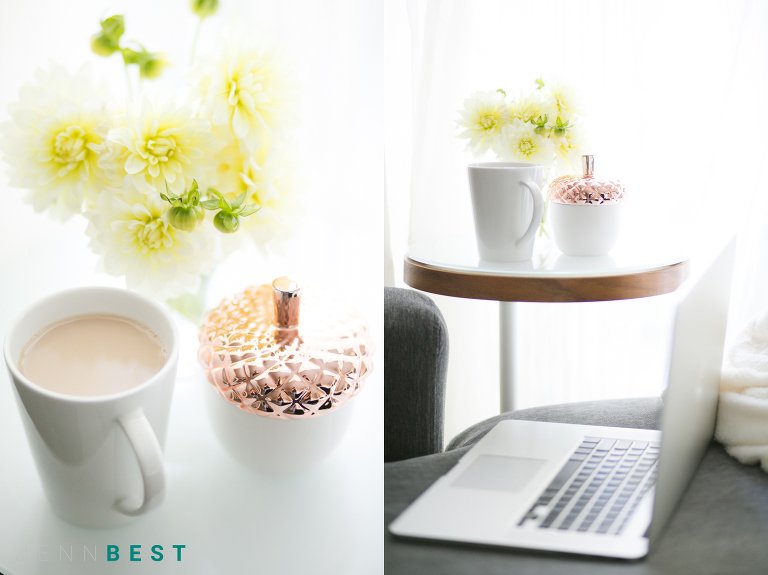 Well, it's that time of the year again.  The leaves are changing colour and falling off the trees, the air is colder and the rain is coming.  And it's Thanksgiving.  It's amazing how fast the time is going and it just seems to come around faster and faster every year.
Thanksgiving has often been the least of the holidays for me.  Not exactly sure why.  In the years previous we've always had big dinners with family and I always feel thankful but it also feels busy.  Over the last few years we've had it our house and I feel pretttttttty good about making the turkey.  The most stressful part of the turkey is just making sure it's thawed in time.  But this year… this year feels different.  I feel there's more weight around this holiday this year.  It has just been a crazy year, hasn't it.  Personally we've had lots of joys and triumphs and though there is struggle there is so much to be thankful for.  We've watched family members and friends, and even friend's kids struggle with cancer, we've heard of young friends suddenly passing and then there are all the global events and political issues of the year, terrorist attacks and the recent Vegas shooting and it all has just felt like so much.  So I guess it just feels so nice, in an extra special way this year, that we get to all be together.
I've also felt like I've finally found words for why I love decorating and having holiday dinners, for setting up the table and fussing over flowers. It's because I love making our home feel special and welcoming when we're hosting for the holidays.  Making it an event that lets the people in our lives know how special they are.  And so we'll set out pumpkins and copper toned candles, fall greenery and flowers.  We'll eat lots of good food and lots of bad food.  Drink wine.  Make the turkey from the family recipe and just be thankful that at this moment we're all here together.  Then we'll probably all slump on the couch from eating too much.
Wishing you and your loved ones a Happy Thanksgiving.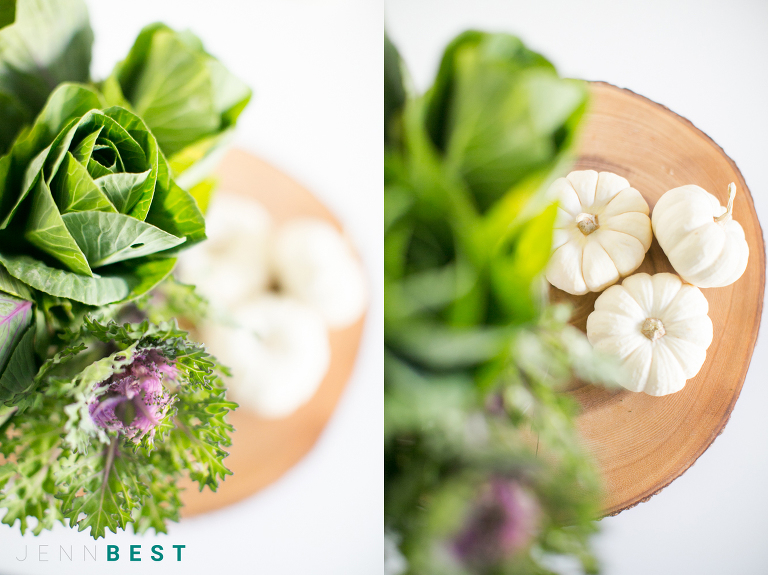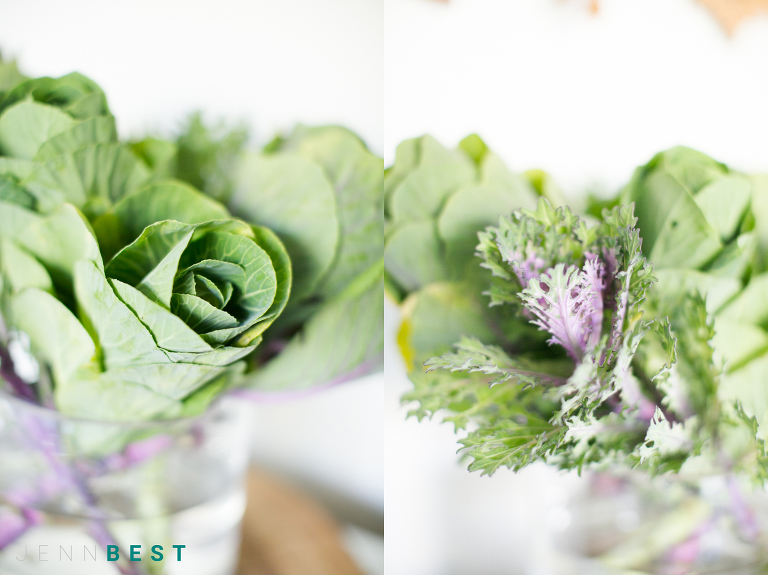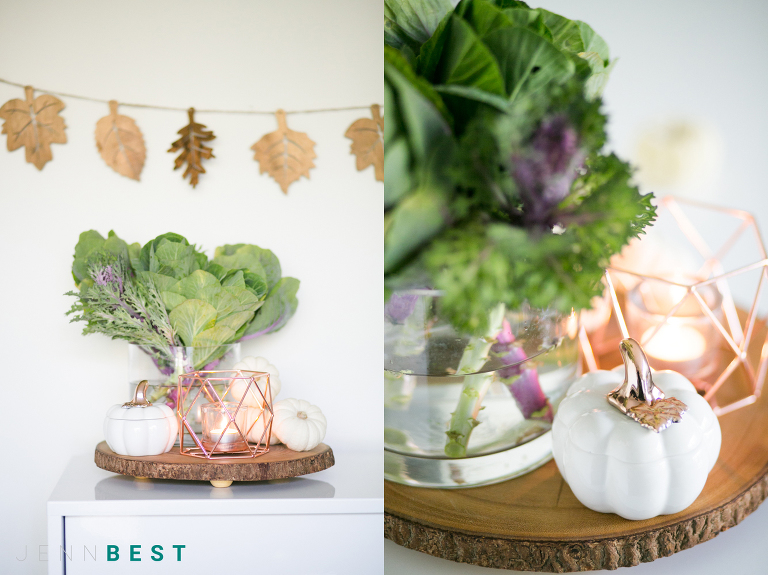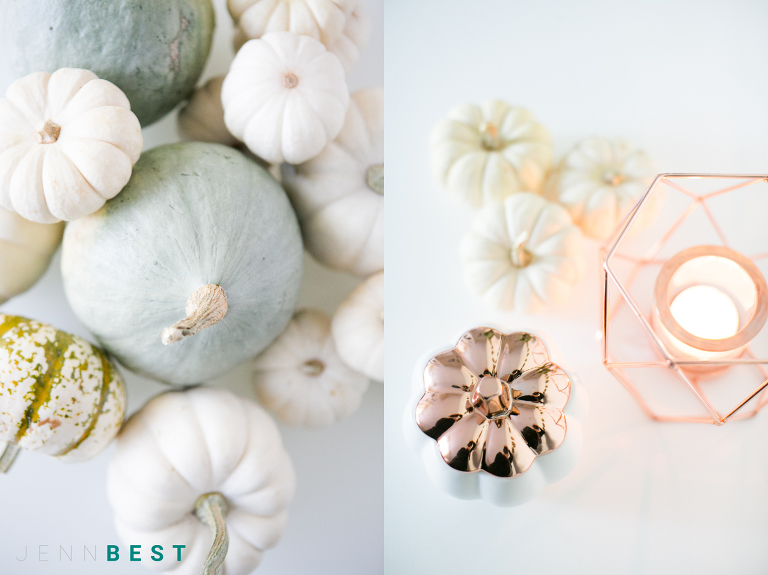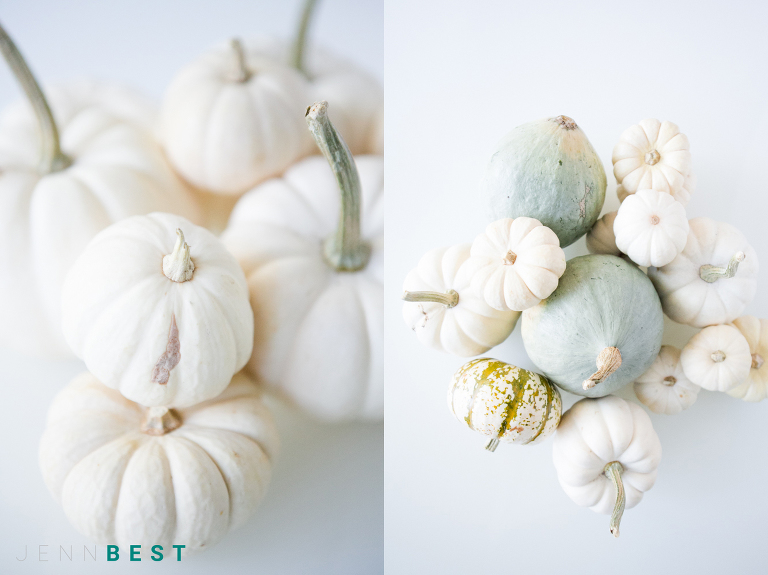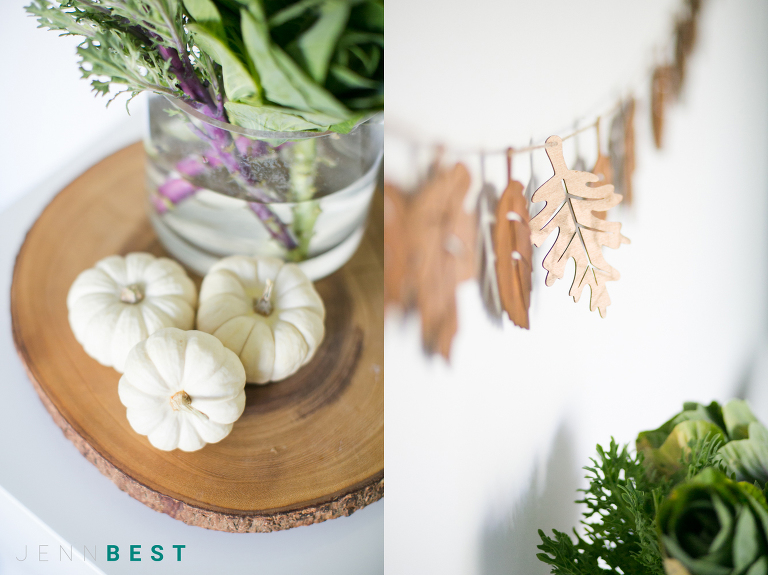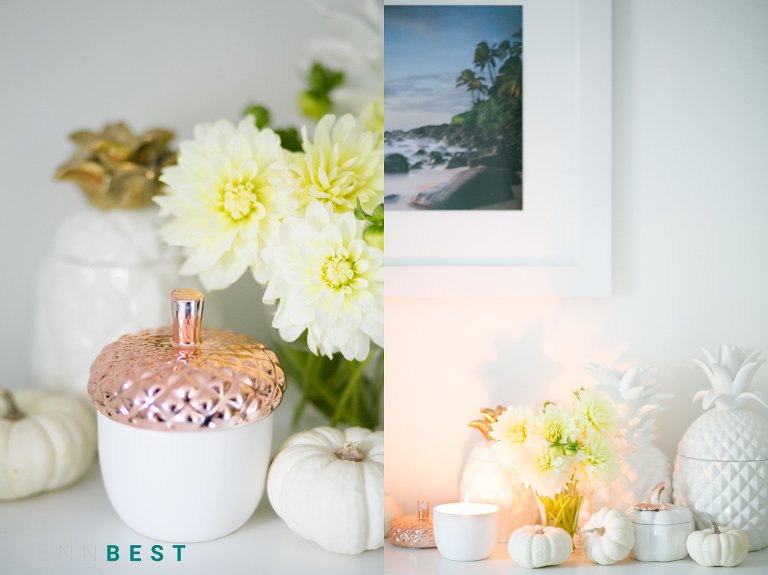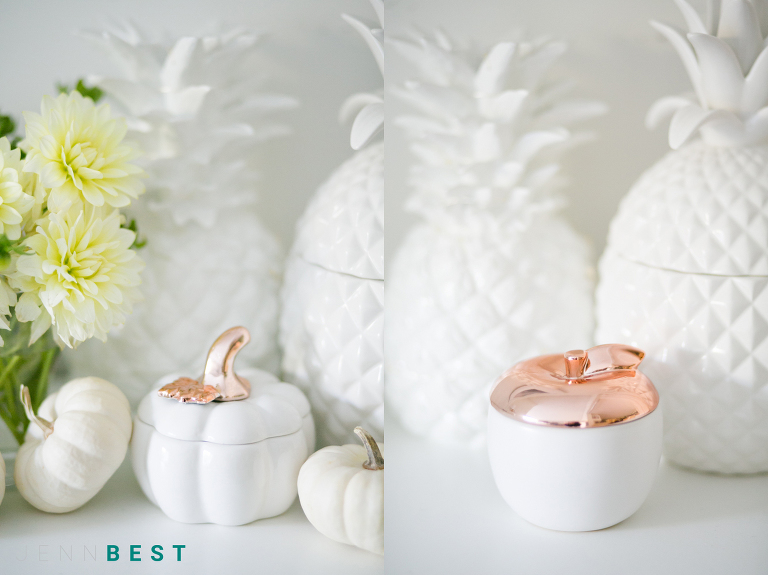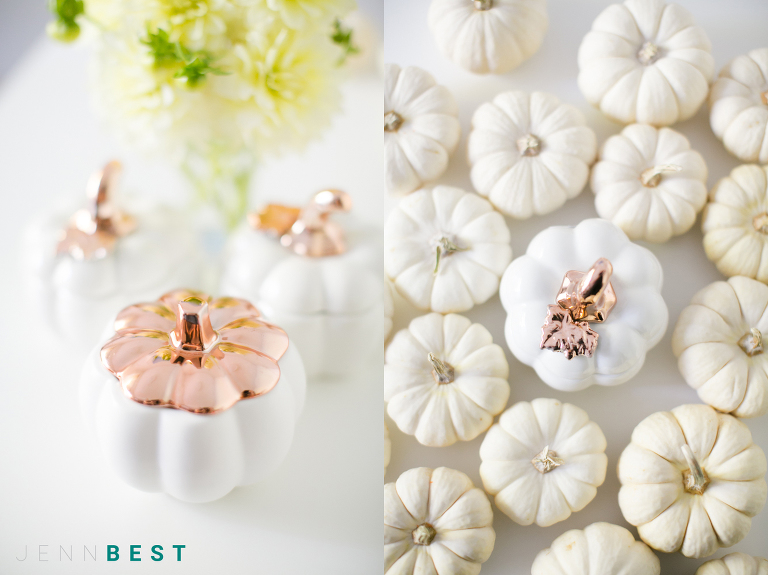 This year I found a lot of white and copper fall decor items that I just loved.  I don't often decorate other than real white pumpkins and flowers because I haven't found items I liked.  If you're wondering, I found the Copper Acorn Illume Candle and the Copper Apple Illume Candle at The Cross Decor and Design.  I found the Copper Pumpkin Illume candle at Indigo-Chapters.  (You can find the acorn and apple ones at Indigo as well).   I found the white pumpkins with the Copper stems and leaves at Winners.  The Rose Gold Candle holders are from Simons.  The Wooden leaf garland is from Michaels craft store.  The mini ghost pumpkins are from Superstore and flowers and greenery are from Whole Foods.  Happy Decorating.